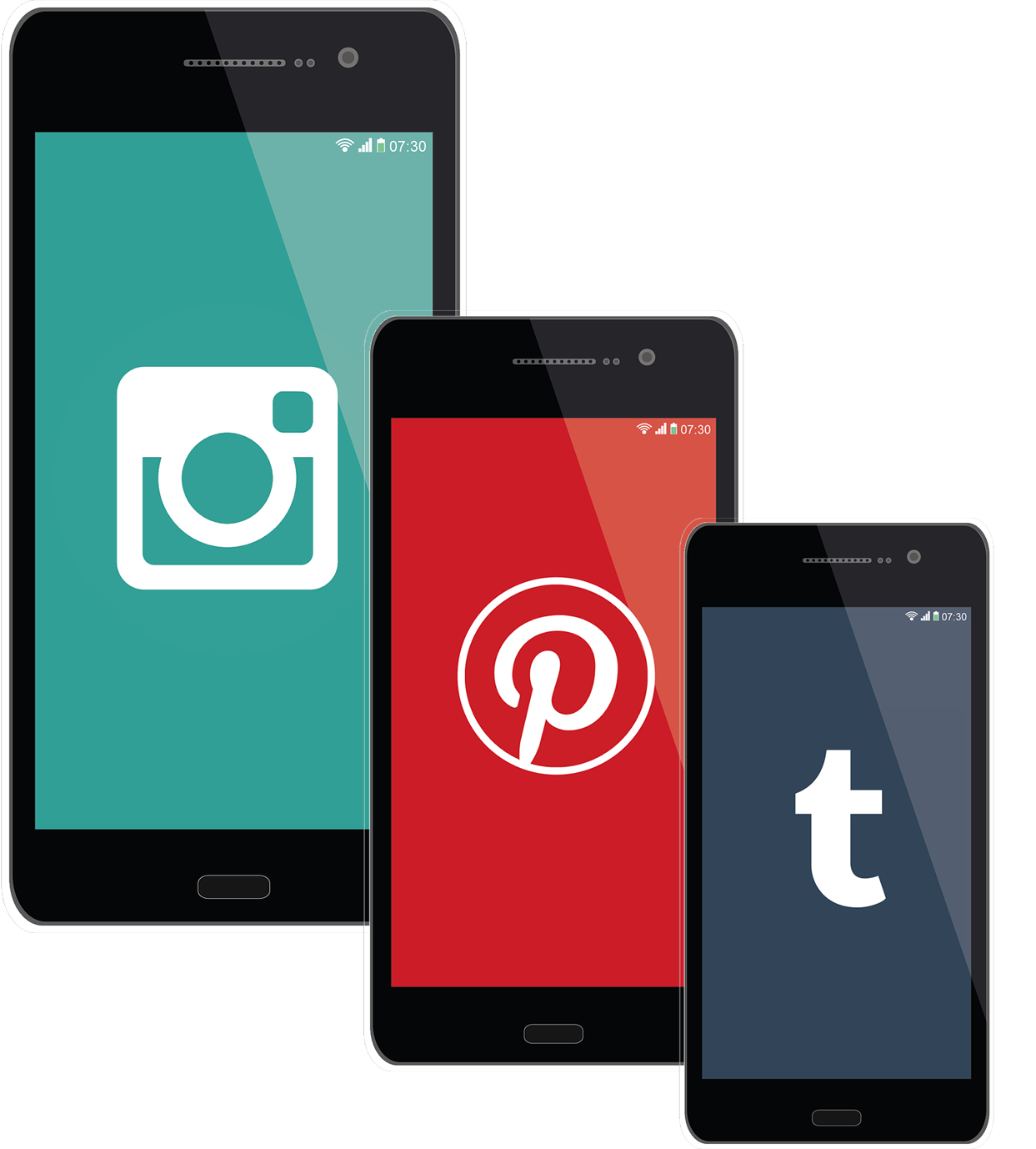 Branding your business online begins with a story.
It's more than just collecting likes and shares.
We are a digital marketing company.
From small businesses to corporations, we work with brands of all sizes.
10 Years of Experience
We have experience in many digital marketing industries, including health & medical, food & beverage, real estate, special events, and non-profits.
Affordable Monthly Pricing
Many of our services are delivered as monthly plans, allowing us to provide consistent digital marketing campaigns while preserving a brand's budget.
Intelligent Campaigns
We continually perform social media audits for all clients and use this information to refine campaigns alongside industry best practices.
What services do we provide?
From social media management to graphic design, our range of services is extensive.
Social Media Marketing
Strategic social media channel posting, management and monitoring.

Content Development
Website, blog post, & press release content writing and development.

Website Design
Mobile compatibility, landing pages, blogs & ecommerce development.

Reputation Management
Search engine marketing and Yelp/reputation monitoring and strategy.
Hear what others have to say about our marketing services.
We've continued to grow due to the many kind individuals who've spoken highly of our work.
Smart Boy Enterprises is an essential ingredient for the Seven Seas Industries business. Without the services they provide, we wouldn't be able to stay focused on tasks for our clients. In 2017 we supported over 30 events. Keeping our website up to date, social media support, IT work, it's all managed professionally. Whatever task Smart Boy Enterprises takes on, I never need to think about it again.
Chris Hollingsworth
Christian is a gifted writer who brings depth and breadth to his work. His well researched information is delivered in an engaging style which makes it easy to read and to remember. Christian has mastered "vivid remains long after facts fade." In our collaborative efforts, I have found Christian to be both supportive and innovative. When offered the chance to work with Christian, I do not hesitate because I know it will be a positive experience.
Janet Callaway
Christian is a genuine guy who truly means what he says. He is in touch with his moral code and it carries through in his writing. He has great industry insight and embodies what the social web is all about; making connections. His resourcefulness should not go unchecked either.
Dan Fonseca
Christian of Smart Boy is in-tune with all that is current in the online world. His knowledge and expertise can be applied to most areas of exposure, growth, and brand development.
Vitaly Tennant
Christian is responsible for successfully creating large, engaged social networks and online communities on several platforms. Christian is savvy with all important social media, and knows the relevant leaders within the industry.
Keri Jaehnig
I really enjoy the fresh zeal Christian provides a project. His energy is infectious, and his advice for online marketing spot-on. Each opportunity I've had to speak with Christian, and exchange ideas, have been richly rewarding, and have paid dividends in continued success for my business, and the businesses of my clients. Thank you, Christian. Keep up the great work!
Roger Stanton
Christian has done an exceptional job getting my wife's video business website up and running. His through knowledge of web applications and services will save us hundreds of dollars in start up work. I will have him build my consulting business web page next. Great asset to have if you need support, but can't hire a a full IT department. Christian, can fill in when you need any of those needs as well.
Ward H. Andrus, Ed.D.
Latest from the blog.
Industry news, best practices and more.
Dear Friend: Letters of Encouragement, Humor, and Love for Women with Breast Cancer
Years ago we were privileged to meet Gina Mulligan, founder of breast cancer charity Girls Love Mail. What does Girls Love Mail do? Girls Love Mail collects handwritten letters of encouragement, bundles them, and sends them, via the caring staff at cancer centers, to...